Our Services



We can give you our best discounts through Barbeques Galore on certain barbeques.


Residential and Commercial Cleaning Services

There is nothing worse than having guests over for a BBQ, and you open your grill and it is dirty.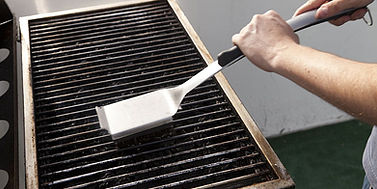 Cleaning your BBQ grill regularly is very important. Not just for appearances though. Over time grease and sauces and marinades tend to drip down and collect on the briquettes which will cause flare ups and can over cook your meal. It could also get down to the burners and cause them to burn unevenly. Over time this can not only be unsightly but can cause danger and meals ruined.

Our technicians are knowledgeable and trained so that your grill is cleaned and maintained in proper fashion. Call or email your request for a grill cleaning today.


---


Residential and Commercial Installation Services

We here at BBQ Service Pro's are able to install your new grill into your new custom built Island. We follow all requirements to ensure your grill is installed correctly as well as cutting island to ensure a good solid installation of your grill. We follow all codes as far as proper ventilation that is required here in Arizona.

We can convert some barbeques over from Natural Gas to Propane or vise versa. We repair leaks in barbeques.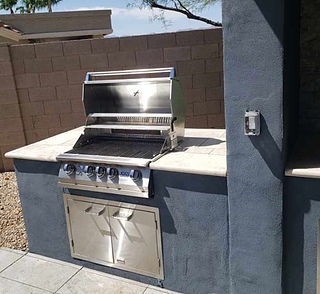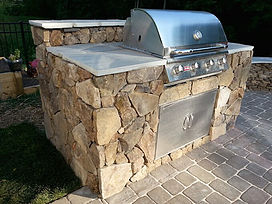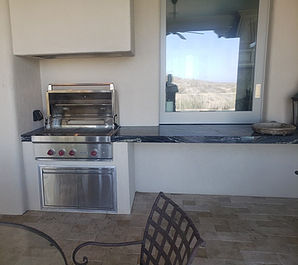 ---
Residential and Commercial Maintenance & Repair Services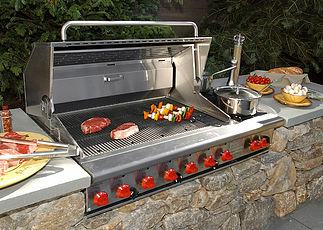 Have you ever noticed your burners aren't lighting properly? Or your food doesn't quite seem to cook evenly. Even worse you begin to notice animal feces in the grease pan and other areas of your grill.

Our certified technicians have the expertise to fix your burners or replace them as needed. They have the knowledge and experience using the right chemicals to properly disinfect your grill from pests that leave bacteria unsafe for cooking.

We give honest advise and exceptional service and we will have your grill ready for any type of gathering.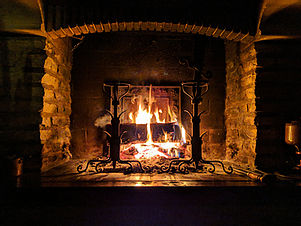 We not only do cleaning services and repairs to BBQ Grills but do it for Patio Heaters, Table Top Heaters, Fire Rings, as well as Fireplaces. Proper service and repair is a necessity to ensure that your product is operating in a complete and safe way.

Patio heaters and rings tend to get spiders and such inside the burners which will cause them to not light properly. We use the best parts that are available to us to fix your product. And we do this in a timely schedule to make sure you're ready for your next Patio BBQ Party.

It is important to have your grill or heaters properly inspected to ensure they are working right. Call us today for a quote on your repair and service today.